Fresh, Hot Popcorn Wheaton – Kernel's Gourmet Popcorn & More – 630-232-7151
Welcome to Kernel's – we stock a wide selection of gourmet popcorn in a variety of great flavors: Caramel, Cheese, Fire, Movie, Kettle, White Cheddar and even Cookies and Cream. Available in small batches or in collectible tins!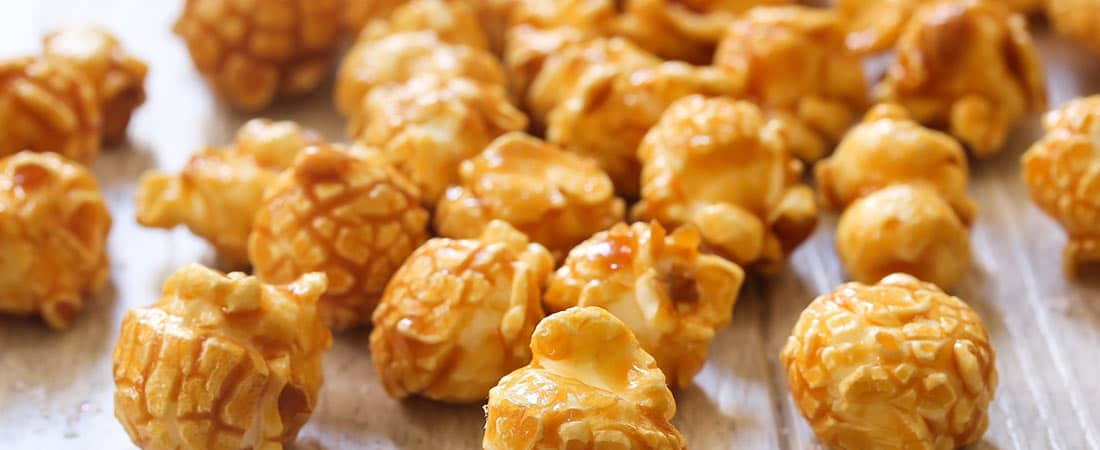 All of the Popcorn Wheaton at our stores is made fresh and ready to order.
Shop our selection of popcorn tins – great for gifts for any occasion! We've got tins decorated in themes such as Army, Air Force, Navy, Marines, Chicago Bears, Chicago White Sox, Chicago Cubs, Chicago Bulls, Green Bay Packers or our own Kernel's tins.
Did you know? Check out some tasty trivia about everyone's favorite snack: popcorn!
*Popcorn is different from other varieties of corn because it has a thicker hull. It's the kernel's hull that permits pressure from the heated up moisture inside of it to eventually burst open. The interior starch becomes somewhat gelatin-like as it is heated. When the kernel bursts open, the starch inside spills outwards and cools off, providing popcorn with its famous shape. When compared to many other snack items, popcorn is rather low in calories. Air-popped corn only contains around 30 calories in one cup. Oil-popped corn is only about 35 calories per cup.
*The majority of Popcorn Wheaton is grown right here in the Midwest, mostly in the states of Illinois, Indiana, Ohio, Iowa, Kentucky and Nebraska.
*There's really no such item as popcorn without a hull. All popcorn requires a hull so it can actually pop. Some types of popcorn are made so the hull bursts upon popping, which may make it look as if it doesn't have a hull.
Treat the Popcorn Wheaton fans in your life to the different varieties we offer at Kernel's! Visit our stores or order for shipment today!