Kernel's Gourmet Popcorn & More – Popcorn Gifts For The Holidays – 630-232-7151
Small batch popcorn available for delivery nationwide. We make fresh and delicious batches of our Kernel's Gourmet popcorn every day. We'll prepare and ship your order as soon as you place it: guaranteed great taste for the popcorn fans in your life!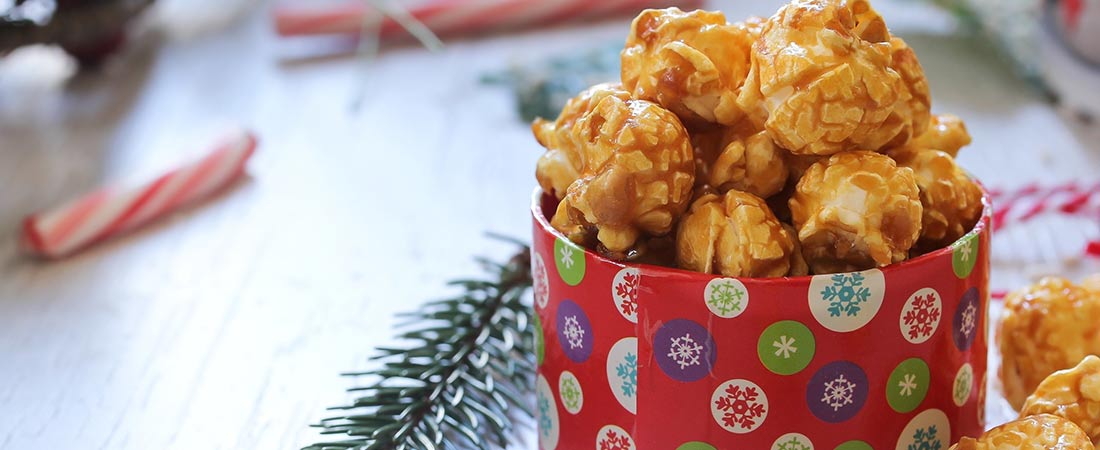 Popcorn Gifts
Natural ingredients is what we use to make our delicious popcorn, Popcorn Gifts and our product line of quality candies and nuts.
We Put Customers First. Kernel's Gourmet Popcorn & More is a family-owned and operated business where customers are always the top priority. We're easy to get in touch with directly—no need to wait on hold or try again later. Our staff can reply to your questions and process your orders promptly.
Popcorn and Popcorn Gifts – Visit Our Stores In Geneva & Naperville
We have Kernel's Gourmet Popcorn & More stores in the great communities of Geneva and Naperville. To place an order or if you have questions about our products, feel free to contact us at 630-232-7151.
*Kernel's Gourmet Popcorn & More – Geneva is located at 316 West State Street.
*Kernel's Gourmet Popcorn & More – Naperville is located at 2555 West 75th Street in Suite 109
Great Popcorn – Great Customer Care
The Kernel's Gourmet Popcorn customer experience always starts with quality customer service – we enjoy serving the highest-quality gourmet popcorn! Individual or customized popcorn and candy orders for wedding favors, corporate Popcorn Gifts, birthdays, gift baskets and bulk order gourmet popcorn are what we specialize in.
A Few Tasty Facts About Caramel Corn – A Popular Popcorn Gift!
Caramel popcorn – more commonly known as caramel corn – is a confectionery delight munched by millions of popcorn fans every year. Caramel corn is simply popcorn with a sweet candy coating that provides the snack with its flavorful crunch. So how did snackers all across the nation become so hooked on caramel popcorn? Caramel corn's history can be traced way back to the 1800s.
Though caramel corn first gained significant popularity with the snacking public in the late 1800s, sweetened Popcorn Gifts had already been around for quite a while. Kettle corn, which is popcorn that's cooked in oil with sugar and salt, was mentioned in some historical accounts by Dutch settlers in Pennsylvania during the late 1700s. Kettle corn was typically made for special gatherings, holidays and fairs. While it was a well-liked treat for a big part of the 19th century, it was not until the 1870s that caramel corn was introduced on a larger commercial scale.
Two brothers from Germany, Louis and Frederick Rueckheim traveled to the United States and eventually settled in the City of Chicago. It was in 1870s in the Windy City that the brothers opened their own popcorn store and started experimenting with different kinds of toppings and flavors. They came up with a new creation that was a blend of popcorn, molasses and peanuts that soon became a hit with their customers.
According to popcorn lore, after a customer tasted the product he declared "that's a crackerjack" – which was slang at the time for something of high quality. The unique name was a good fit for the Rueckheim brothers' caramel corn and in the year 1896 they registered "Cracker Jack" and started to commercially produce the crunchy, sweet snack. The positive reception of Cracker Jack inspired others to try Popcorn Gifts with various types of coatings or syrup for flavoring, which is around the time when demand for caramel corn grew even more.
Caramel corn is usually made by combining a sugar or molasses solution and heating it up until the sugar caramelizes and turns to a golden-brown color. Then the solution is poured over the Popcorn Gift and mixed in thoroughly. Caramel corn is frequently sold as a standalone, single product, although there are varieties that have nuts like peanuts, pecans, almonds and cashews.
Caramel corn is also among the most popular forms of Popcorn Gifts sold in decorated tins. Typically presented as holiday or special occasion gifts, popcorn tins contain a wide range of popcorn varieties sold in collectible tins. One of the most popular are butter popcorn, caramel corn and cheddar cheese flavored popcorn. Caramel corn is a wonderful treat for anyone with a sweet tooth in search of the ideal snack!
Popcorn Gifts – A Quick Look at Popcorn History
Popcorn Gifts in colorful, decorative tins are a big part of holiday snack foods. Perhaps among the world's oldest snack food too: popcorn is simple to cook and season to taste in many ways.
Popcorn's history runs deep throughout North and South America, where corn is a staple agricultural crop. One the oldest documented uses of popcorn traces to a cave in New Mexico, where corn and several popped kernels were discovered by Earle Smith and Herbert Dick in 1948. The kernels they found are estimated to be about 5,600 years old!
Decorative urns in Mexico dating to 300 A.D. show a maize god wearing a headdress adorned with popped kernels. Evidence of popcorn also appears throughout other countries in Central and South America like Peru and Guatemala. Aztec Indians used popcorn not only to eat but for decorating clothes and ceremonial items.
Native Americans in North America also have a vibrant history documenting the enjoyment of popcorn. Besides the kernels discovered in the cave New Mexico we already mentioned, a thousand-year-old kernel was discovered in a Utah cave that may have been inhabited by the Pueblo Indians. French explorers that arrived in the new world saw popcorn being popped by Iroquois Indians from the Great Lakes region too.
While colonists began arriving in North America, they too discovered and enjoyed popcorn. They even ate popcorn with milk and sugar in an early variety of breakfast cereal. Popcorn was cooked by colonists with a little molasses to create a snack comparable to kettle corn as we now enjoy it.
Modern Popcorn and Popcorn Gifts History
By the 1800s popcorn had become one of the most popular snack foods. It was not just made in homes but was also available at general stores, circuses, concession stands and fairs. While many ways of popping corn had been implemented by then, it was in 1885 when Chicago inventor Charles Cretors debuted the first commercially made popcorn machine. The machine was portable, which allowed the Popcorn Gift seller to relocate according to customer demand.
The success of street-level popcorn vendors increase at about the same timeframe that movie theaters appeared. The mobile popcorn vendors could typically be spotted by the crowds collecting outside of theaters. This happenstance established the classic tradition of popcorn as the nation's "go-to" cinema snack.
When the Great Depression struck in the 1930s, popcorn was among a very few snack food options that could generally still be afforded by the public. During the 1940s, as sugar and other commodities were rationed due to the Second World War popcorn's popularity spread even more.
With the advent of the television era, attendance at movie theaters and popcorn consumption declined.
But the downward trend reversed when Americans again started enjoying popcorn and Popcorn Gifts at home. The marketplace launch of microwave popcorn in 1981 sparked a resurgence in residential consumption of popcorn.