Kernel's Gourmet Popcorn & More – Popcorn Chicago – Small Batch Popcorn Made Fresh – Ready To Order – Call 630-232-7151 For Delivery – FREE Shipping On Orders Over $99 – Hassle Free Popcorn Chicago! Check Out Our Weekly Specials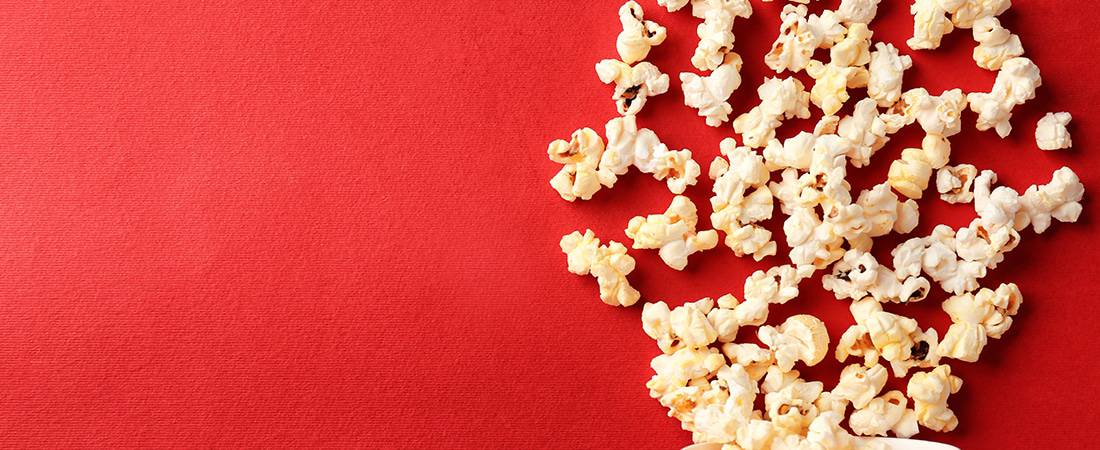 Popcorn Chicago
Small Batch Popcorn Chicago
The Kernel's staff makes fresh and delicious batches of our excellent popcorn every day at our stores in Geneva and Naperville. We prepare the popcorn and ship out your customized orders as soon as they arrive to guarantee flavor and freshness.
Always High Quality Kernels and Candies
Kernel's uses only natural ingredients of unmatched quality to prepare our famously delicious popcorn, and our extensive line of candies, fresh nuts and more. Our Popcorn Chicago flavors consistently win against big box retailers in blind taste testing.
Customers Always Come First at Kernel's
We're a family-owned and operated business that puts customer care as our highest priority. It's easy to get in touch with us —no delays while you sit on hold waiting to speak to an actual live person! We're here to process your orders and reply to your questions promptly.
At Kernel's, our Popcorn Chicago is made fresh daily – from cheese popcorn to buttery caramel and all the flavors in between – we have great flavors of your favorite snack ready for delivery to anywhere in the Windy City. Order in bags or check out our selection of Popcorn Chicago tins too and you'll taste why our customers love our Kernels!
Delicious Popcorn Chicago and Authentic Candies Ready for Delivery
In addition to our popular Popcorn Chicago, Kernel's carries a wide selection of great candies. Check out these fun and tasty fast facts about the candies we stock ready for shipment:
Starburst: Most candy fans have many fond memories of discovering their favorites as a kid – Starburst is probably among the most well-recognized candies! The brand was invented in the United Kingdom back in 1960 and was actually introduced to the marketplace as "Opal Fruits". The four original flavors were lime, lemon, orange and strawberry. It was in 1967 when the soft, chewy candies were introduced in the USA and the name was changed to Starburst.
Manufactured by the Wrigley Company, Starburst introduced Flavor Morph in 2011, with each piece beginning as one fruity flavor and then changing into a second one. Flavors included cherry to cherry lime and orange transforming into orange strawberry. The following year, the company launched Starburst Very Berry, which was a blend of berry flavors and the existing varieties. In 2013, Starburst then launched Starburst Minis, which are simply smaller versions of classic Starburst Fruit Chews. Starburst Fruity Slushies also launched that year as a tasty combo of slushy flavors. A tempting mix of vibrant flavors called Starburst Superfruit was introduced in 2014.
One Starburst is approximately one cubic inch. It would take about 30 million packs to stretch from Los Angeles to New York City!
Place your Starburst and Popcorn Chicago order today at 630-232-7151!
Assorted Salt Water Taffy: Salt Water Taffy is among the most well-known candies we carry, but have you ever wondered how it came to be? This chewy delight is a version of soft taffy that was first made and sold in Atlantic City, New Jersey, starting at the end of 19th century. The most cited explanation of the candy's name is that a store owned by a man named David Bradley was flooded due to big storm that struck the area in 1883. His whole stock of taffy was drenched with salty ocean water. When a young patron entered the store and asked for taffy, Mr. Bradley humorously offered "salt water taffy." After tasting a sample, the customer bought some of the candy and shared some with friends.
Reportedly, Mr. Bradley's mother had overheard the whole exchange and approved of the name "salt water taffy" and the rest is candy history.
Taffy was at first cooked in kettles over open fires, then allowed to cool before being "pulled".
The act of pulling taffy brings air into the mix of sugar and corn syrup. This step of aeration helps to keep taffy soft in texture. Pulled taffy was shaped by rolling it on a flat surface. It was then sliced into small pieces with scissors and, lastly, wrapped in pieces of wax paper with the signature twist at each end.
Contemporary taffy is cooked in copper or stainless steel kettles and vacuum cooked for a second time. Pulling and wrapping of the taffy is typically performed with machines that can produce more taffy at faster speeds.
Salt water taffy to this day is sold on the busy boardwalks of Atlantic City and many tourist beachfront locations around the USA. It's also, naturally, available in bulk at Kernel's – your source for great candy and Popcorn Chicago!
Order Salt Water Taffy and fresh Popcorn Chicago at 630-232-7151!
Skittles: Fruity and chewy, Skittles remain among the most popular candies with young people and is available in many varieties like Wild Berry, Tropical, Smoothie Mix, Mint, Sour and lots more.
Skittles were initially developed in England in 1974 and were introduced in the USA in 1979 as an imported product. Full production started in the USA in 1982. The slogan for Skittles – "Taste The Rainbow" was created in 1994 by a New York City advertising agency.
Just as Skittles is a leading type of candy, it has also been on the forefront of marketing on social media.
By the year 2009, Skittles had established a significant presence on outlets like Twitter, YouTube and Facebook, making it among the candy products to benefit from a big social media awareness.
Now with millions of followers, Skittles is one of the top "liked" brands on Facebook, as well as one of the top 20 candies for Halloween. Skittles has introduced a number of great flavors in recent years, including Smoothie Mix, Riddles, Orchards, Dark Side Skittles and Skittles Desserts.
Order Skittles and Popcorn Chicago today at 630-232-7151!
Jolly Ranchers: The colorful past of this longtime favorite starts when Bill and Dorothy Harmsen founded their candy company way back in 1897. It was a dynamic time for hard candies as they skyrocketed in popularity. The Harmsens decided to call their Denver-based company "Jolly Rancher" to invoke a feeling of hospitality. The company first developed chocolate and ice cream along with hard candies. At first, these goods were sold at stores in the Denver region. During the winter time though, ice cream sales were not very strong, so the Harmsens then made the decision to concentrate on the hard candy market.
By 1951, the Harmsens moved candy production to Wheat Ridge, Colorado. In 1966, the Jolly Rancher Company chose to reach out to more candy customers and began to sell their candies to Beatrice Foods. Jolly Rancher Company then was sold to Beatrice Foods and the manufacture of the candy stayed in Colorado. In 1983, Beatrice Foods was bought by Leaf Candy Company. In 1996, Jolly Rancher candy making was relocated out of Colorado when the Hershey Company bought Jolly Rancher and moved the production to Canada and Mexico.
These days consumers can taste Jolly Rancher flavors such as apple, blue raspberry, mountain berry, lemon, watermelon, strawberry, fruit punch, banana, orange-tangerine, pineapple and more.
Place your order for Jolly Ranchers and Popcorn Chicago at 630-232-7151.